S/S 2020 - Stretchwear


Two years ago, we started incorporating close fitting, functional pieces into our collections, as these items embodied the aesthetics of sporty elegance and retro-futurism of ANDREA JIAPEI LI.

This year, we are introducing STRETCHWEAR, a capsule collection of versatile, functional and modular styles designed for modern women who are multitaskers and always on the run.

We hope to bring both comfort and elegance to modern women's daily life - made of functional and stretchy fabrics, STRETCHWEAR aims to provide an ease of movement and spirit.

Stretch yourself, stretch a moment, STRETCHWEAR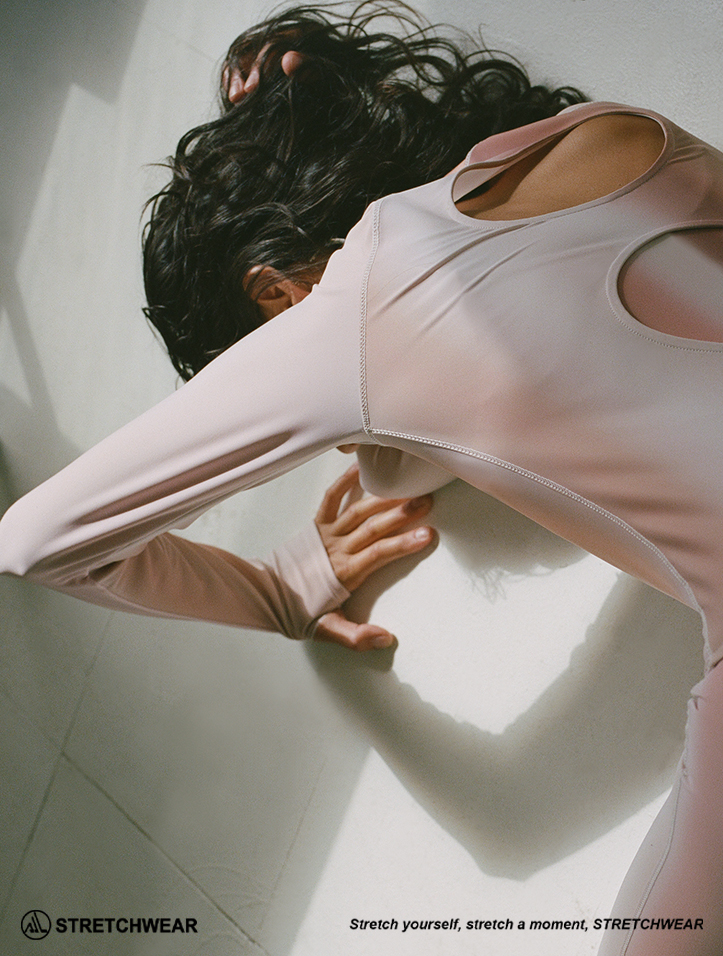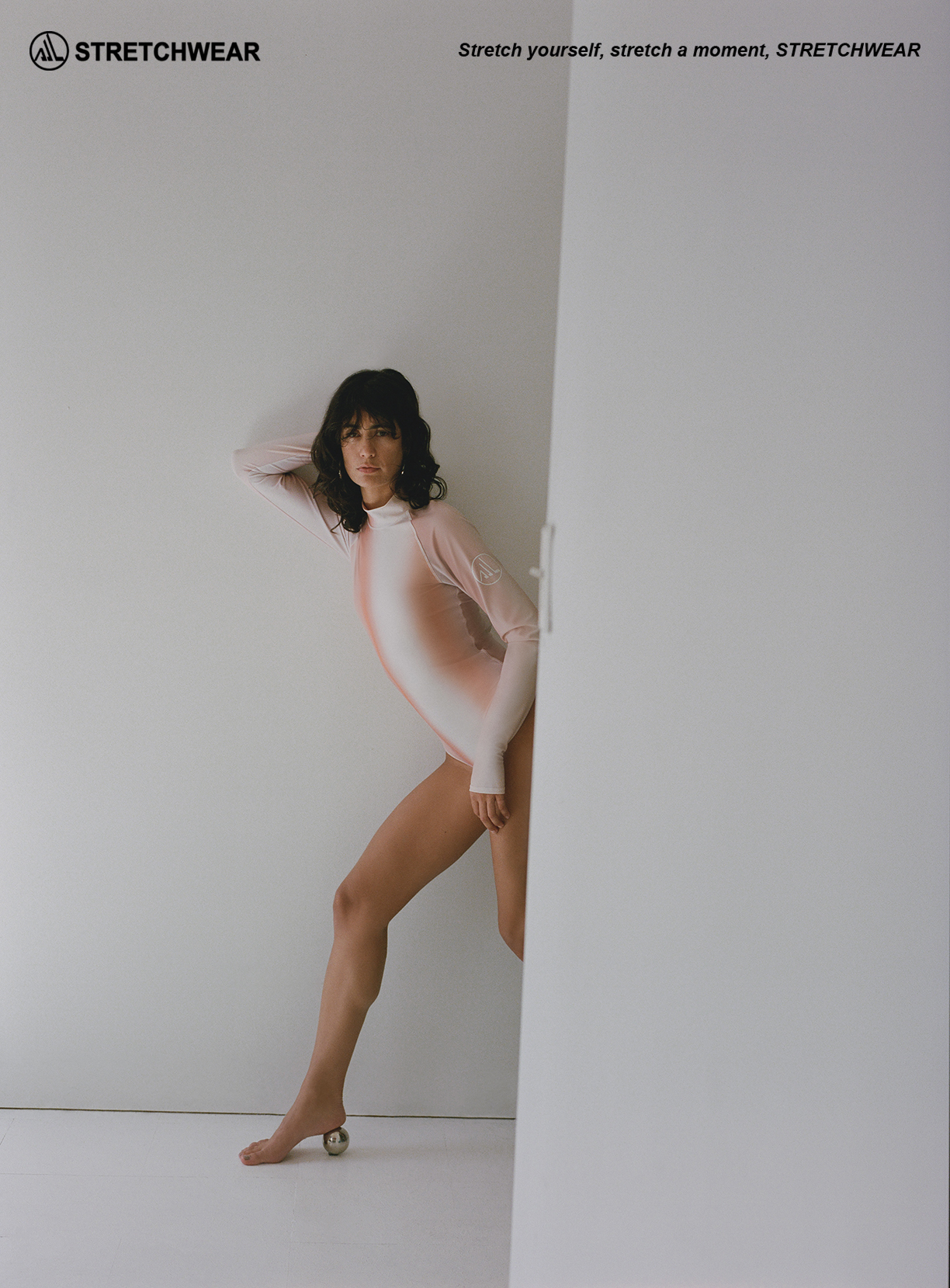 F/W 2019 - The Journey


The collection pays tribute to modern women who celebrate everyday ordinary lives while aiming to achieve something extraordinary.

The designs place great emphasis on the practical demands of modern women's daily life and functionality of clothing, by exploring classic American workwear as well as incorporating functional and sportswear-inspired elements.

The collection also aims to embody the intellectual and emotional strengths of today's women, and celebrate femininity and elegance through oversized feminine silhouettes created in both classic and novelty fabrics.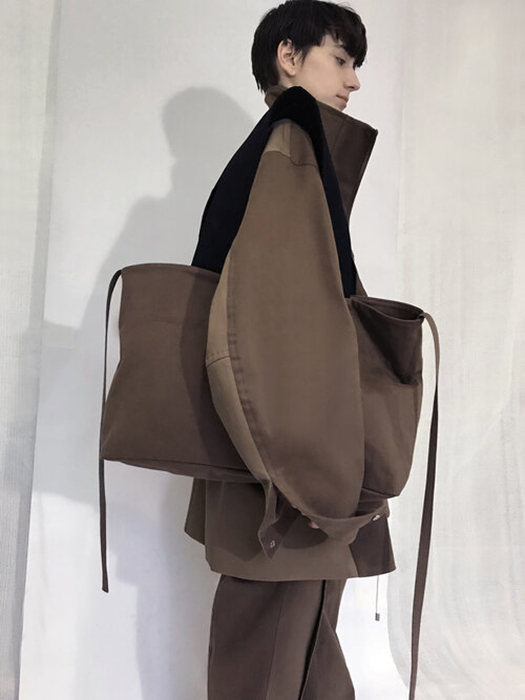 S/S 2019 - "Dress Like a Woman"

The SS19 collection aims to explore the meaning of "Dress like a Woman" in the modern society, and celebrate women who have been able to defy the narrow definitions of "dress like a woman" at workplace in the conventional sense.

The collection highlights the multitude of roles and con-tributions women make in today's society, by incorporating design elements inspired by workwear and uniforms worn by women who have made strides in traditionally male-dominat-ed fields such as aerospace, sports and sciences.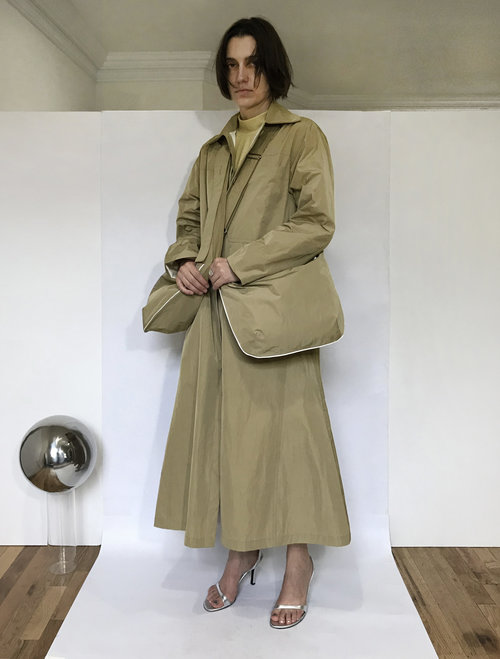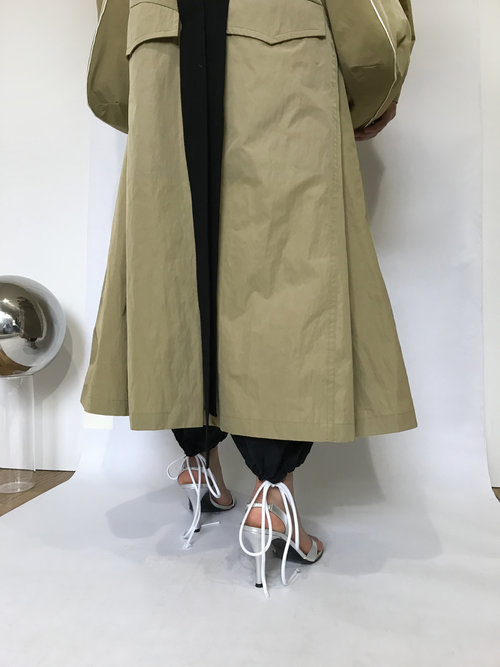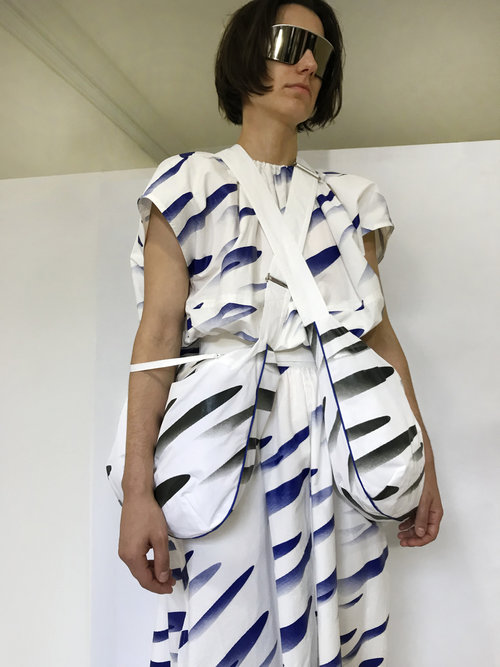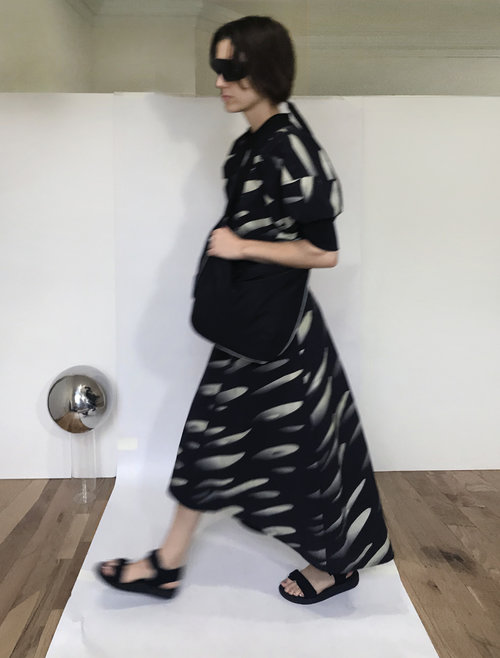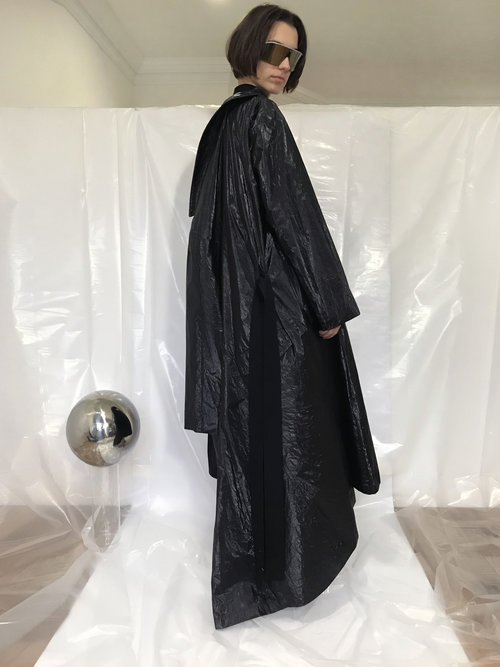 F/W 2018 - Duality


The F/W 2018 collection, titled Duality, explores the multitude of identities and roles that modern women play. We want to celebrate the multi-hyphenates who are capable of juggling different roles, breaking the mold and carving out a niche in their respective fields.

The lookbook images, captured by Hans Neumann, styled by Tracey Nicholson and cast by Felicity Webb, fea-ture New York-based creatives Sasha Frolova (actress, pho-tographer), Adrienne Herr (poet, curator), Asuka Anastacia (painter, writer) and Bunny Lampert (sculptor, designer).


F/W 2017 - Embrace

The Fall/Winter 2017 collection, named "embrace", explores the themes of vulnerability and empowerment through self-discovery. Inspired by Denis Villeneuve's science-fiction film "the Arrival", the collection depicts a woman who overcomes the unknown, and embraces the future with bravery and confidence.